I recently read an interesting article by
Jack Shafer of Reuters
which suggested that since ESPN is already so dominant in the world of sports media and that since it's other competitors haven't come to close to providing ESPN competition both ratings-wise and revenue-wise that ESPN should find a new challenge which is both challenging and possibly money making.
Shafer talked about how ABC News changed once ABC Sports' Roone Arledge took over and he suggests the possibility that maybe ESPN should swallow up ABC's news division just as it has with sports. Well, I can tell you for a fact that this type of venture will not happen for sure just because ABC News is doing better now than it ever has. It's launching it's first cable news channel with Univision, it has the #1 morning show on TV, it's evening news program beats Brian Williams from time-to-time and it has the #1 news destination online in partnership with Yahoo.
With that being said, I think it makes total sense for ESPN to start it's own 30 minute newscast or even start it's own cable news network. If news was covered in the same way that sports is, then citizens would be more aware of the facts and would receive them in a more intriguing fashion. Here are some ideas of how ESPN might possibly cover news, if it was ever in that position.
Every day at the end of the show, the "top 10 best news plays" would be covered. Now, what qualifies as a "news play"? Common sense statements/speeches made by politicians, inspirational stories, funny/humorous stories, local American heroes which may not be talked about often, moves which Congressmen or the President make which make political sense etc.
For example, some top 10 news plays from last week might have included: the woman on Obamacare's website who received major fame out of the blue, the teacher in Denver who stopped a student from starting a mass school shooting, BART employees ending their strike, Twitter becoming an IPO etc. Basically either positive stories or power player moves which are politically-neutral.
The Top 10 stupidest things said all week in Congress or in society in general. Anything Ted Cruz has said during the government shutdown would surely be in contention. Anything Miley Cyrus does would also qualify perfectly for this category.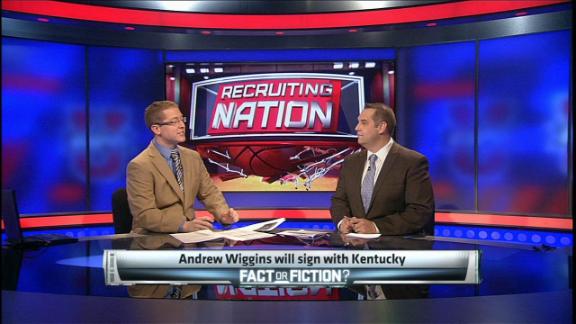 Fact or Fiction: Some of the top prognosticators and political analysts debate and analyze whether various prospects are fact or fiction in a rapid fire discussion. For example, debaters could be asked to quickly say whether it's fact or fiction that immigration reform will be passed before President Obama steps down from his presidency.
Did You Know?: A self explanatory segment which would give viewers insight on historical events from that date or historical events which happen to correlate with whatever the top stories are at that time period. For example, during the government shutdown, there could've been a "Did You Know?" segment about how the last shutdowns played out.
PTI: A quick rundown on the top stories of the day and how they should be addressed as well as a way to convince viewers which side they should be on would be more fun than the debate which exists in cable news today which makes everyone hate debate. The time component is the biggest factor because it restricts debaters from just giving out talking points and forces them to get right to the point of why they're right and everyone else is wrong.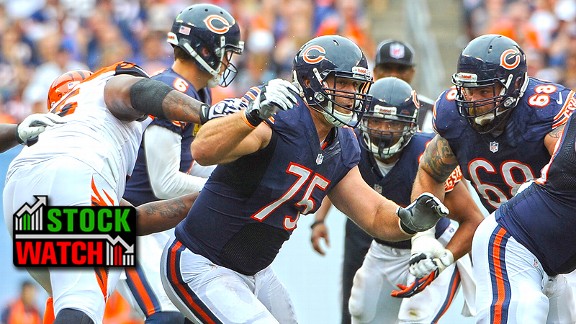 Stock Up, Stock Down: Throughout the week as various individuals make power moves in politics or in pop culture, analysts would be able to analyze who is improving their value to society and who is making their value worse off.
All these crazy, statistical graphics which ESPN's research department does would also make a big difference in the way people consume news. By using numbers and statistics, viewers would be able to grasp knowledge of the topic at hand more tangibly.
Compiling tweets from the subjects of a topic also helps give the topic more perspective than they could get from anchors simply reading stories. If you can read the news like it's a story, a timeline of events or a highlights package; then it gives viewers another option to understand what is going on in their world.
Courtesy: New York Times
It's been well known for a long time that ESPN was very close to acquiring a percentage of the NFL Network but for the first time ever, courtesy of the New York Times, we're hearing the full story of what happened.

According to the article, the NFL was willing to offer ESPN a 50% stake in the NFL Network for $2 billion. The league would also reduce the amount of money ESPN was paying in rights fees to the NFL. ESPN currently pays $1.9 billion per year plus an extra $100 million per year for 1 wild card playoff game but had the accepted this deal, they would only be paying $1.5 billion for all the games and the wild card game.
The NFL would also make more of an effort to improve the slate of games which ESPN gets for MNF, which would help ESPN alot because as we saw with the recent Vikings/Giants game, ESPN gets dealt alot of lackluster games.
In exchange, the NFL wanted more college football games from the Big Ten and the SEC, to increase the amount of live programming it has and to make it even more of a football destination.
The NFL believed that the deal would get done and even had champagne stashed away in anticipation of celebration but ESPN was not willing to give up it's marquee games to the NFL Network which ended the talks.
Some NFL execs believe ESPN was just looking for a way out because it didn't want to deal with cable operators.
If ESPN had agreed to this deal with the NFL Network, then something would've had to give. The most likely situation would've been that all the games which air on ESPN2 would move to NFLN.

So what would ESPN2 air then? There would've been two options. Option 1 would be to move ABC's games to ESPN2. But affiliates are already angry that MNF went to cable and if ABC affiliates would've lost college football, a revolt would've happened.
Option 2 would've been to move all of ESPNU's games to ESPN2 which would essentially kill ESPNU and ESPN3 because ESPNU would air lower-tier lackluster games which belong online-only. ESPN3, on the other hand, would have nothing to air which even hurts ESPN's XBox app which features ESPN3.

So besides the fact that ESPN has to air extremely wack NFL games for the next 10 years and pay exorbitant amounts of money for them, (which people will still watch because it's the NFL even if they don't enjoy watching it) it's still a win for ESPN to have not done that deal because they keep the holy grail of college football on wholly owned ESPN outlets.
What does this mean for the upcoming Thursday night football package? I've said in the past that I think the NFL will sell to Turner because it's looking for a strategic partner to help grow the NFL Network while it keeps it's independence in a similar way that Turner has worked with the NBA. I still believe this is what will happen.
But it'll be interesting to see if the NFL comes up with a deal with Fox, who has the biggest college football arsenal out of all the potential bidders for the Thursday night package. Does Fox offer some of the football games it airs on it's regional networks and on the Fox broadcast network to the NFL Network in exchange for an ownership stake in the NFL Network and the 8 game package for Fox Sports 1? Does Fox become active in moving the NFL Network from basic digital to basic cable homes in a package together with Fox Sports 1? Does the NFL add in some of it's own money in a joint bid for Big Ten sports rights with Fox?

Because the NFL is giving up 8 games, it needs something to keep the value of the NFL Network high up there in order to continue to obtain high carriage fees from cable operators.
This is unlikely to happen, but would NBC move it's Notre Dame package to NFL Network and promise to move the NFLN to basic cable packages on Comcast in exchange for those 8 games on NBCSN?
The Back9Network continues to make moves to make it's name known to golf lovers. The golf lifestyle network isn't aimed to be a competitor to the Golf Channel but instead is structured to cover the lifestyle and culture of golf and golf enthusiasts. The network has also delved into entertainment, providing analysis of "The Voice" from it's season 1 winner, Javier Colon; as well as various advice videos from it's host, Jenn Bosworth.

The network got a shot at reaching more people than it usually does by serving as the distributor to a Tiger Woods/Rory McIlroy exhibition one-on-one golf match in China. The match was streamed live on Back9's YouTube page.
A link to Back9's website was even sent to Tiger Woods' 3 million Twitter followers but unfortunately Back9 was prohibited from broadcasting the match online in the United States due to PGA Tour rules.
This served as a big blow to Back9, which has been looking for exposure wherever and whenever it can find it. It even limited the reach of the event because the stream was only accessed by about 900 people worldwide.
Back9 will be looking for cable operators to distribute their channel in 2014. If they want to be able to accomplish this goal, they need to continue to find events and exhibitions featuring golf's biggest stars which will get it's name out there. If they can grow a fanbase online, it'll convince operators that they aren't wasting space.

Personally, if I were Back9, I would grow an audience online and also try to create a relationship with cable operators through a deal which distributes my programming on demand. Eventually, because that connection is made and I have a video on demand deal, it may be easier to lock up a deal with a cable operator and I might get some good channel placement next to either the sports channels or the general entertainment nonfiction channels.
OTHER TIDBITS
Pay attention to Campus Insiders today at 1pm. They have an exclusive interview with Phil Jackson conducted by Seth Davis, just before the season starts in the NBA. Jackson does an impressive job of addressing his "mini-scandal" with Kendrick Lamar from earlier this summer.
Fusion launches today. I've been following their inner workings for a long time and I'm excited to see what they'll be offering. As they look for programming to plug in, might I suggest working with the internet, specifically Bedrocket Media Ventures.

Bedrocket is currently starting a new English-language YouTube entertainment channel with Univision targeting the same group so maybe some programs from that channel might be adopted for Fusion's weekend programming, which won't be as newsy?
I would also suggest that Fusion fills it's weekends with original programming repurposed from Bedrocket's various YouTube channels which target the same audience and have fun, pop-culture newsy programming such as "What's Trending", "Look TV", "NowThisNews" etc. It'll do better than repeats, which are currently on the schedule for weekends on Fusion. And we all know millennials don't like repeats.