The X-Factor began with extreme hype due to the stardom which former American Idol judge Simon Cowell carries with him wherever he goes. But now the show has turned into one big bust with ratings which continue to go down the drain.
IHeartRadio, Clear Channel Radio's brand, continues to expand it's outreach. The radio conglomerate already has summer and winter music festivals which are pretty popular and also plans to launch a new awards show and a country music festival in the next year. Despite having a non-exclusive deal with the CW, IHeartRadio still has desires to expand deeper into television as reported by radio insider Jerry Del Coliano.
So what is the solution to all three problems?
In my opinion, the solution is putting all of those entities together. Discovery needs more content, IHeartRadio needs another TV home to put it's content on and Simon Cowell may need to find a new home for the X Factor in case Fox decides not to renew it.
If I were in charge of TLC, I would give Clear Channel and Simon Cowell each an equity stake in TLC. I would then rename the network and hold each company responsible for producing a certain number of hours of content every year.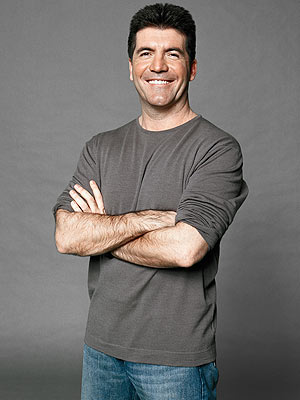 How does it help Simon Cowell: He would have a new place to put on X-Factor LIVE coast-to-coast and there would be more room to create supplemental X-Factor programming such as a pre and post show. He also wouldn't be under pressure of coming up with amazing stellar ratings because he's on cable TV and the show itself could become more unfiltered than ever before.
The show does pretty well on social media and if it was live coast-to-coast on cable, then you would have a more influential audience which advertisers would be attracted to. This would help his production company as well because they would have an outlet to put on other shows and productions which weren't greenlighted elsewhere.
How does it help Clear Channel: The radio network would finally have a home on TV to develop their radio stars and produce more big events which seems to be the new direction which radio is going towards (CBS Radio recently signed a deal with the Brooklyn Nets to compete with IHeartRadio and produce big events/concerts at the Barclays Center). They would also be able to drive watercooler conversation in America to their own TV network rather than talking about other TV network's shows.
How does it help Discovery: They would have two new partners who historically are two proven winners in the industry and they would have a new, bigger star to drive their network out of the ratings slump which they're in right now. Putting Oprah and Tyler Perry together on OWN really helped boost that network and putting Simon Cowell and concerts together on cable where there isn't as many expectations as broadcast TV also helps boost profitability and awareness.
A brand new entertainment network centered around reality TV and music with Simon Cowell and Honey Boo Boo as your two biggest stars sounds like a winner to me. Because MTV has left such a big gap in actually putting music on TV, the competition is becoming more stiff than ever with competitors such as AXS TV, Fuse, Vevo, MLB Productions, MySpace and Dick Clark Productions.
All those companies are trying to create the biggest concerts, awards shows and events centered around music because live TV is the only type of programming which people will still tune in to watch at a specific time rather than waiting for it on demand.
If Cowell, TLC and IHeartRadio came together and:
Gave 'The X-Factor' a bigger push in marketing on the radio (Clear Channel stations) and on TV (Discovery Channel stations) while also creating other live music based reality shows similar to X-Factor and America's Got Talent, which Cowell also produces
Started some new concerts/festivals and awards shows centered around the IHeart brand
Produced more taped reality shows such as Honey Boo Boo
Then you would have a three pronged animal that could become the hottest brand in entertainment television and could take down all those rivals mentioned above as well as the kings of reality TV: E! and VH1.
Now, the likelihood of this partnership happening is slim to none because Fox has not made any announcements about not renewing "X-Factor" and according to reports, IHeartRadio already has a
TV partner lined up to broadcast their own VMA-esque awards show
and country music festival (most likely
ABC
, whose programming is already distributed through audio on the IHeartRadio app and has a history of broadcasting awards shows such as the Billboards and the AMAs).
But if Cowell's show doesn't get renewed by Fox, I would advise him to move it to cable where there's not as much pressure.
OTHER TIDBITS
It has not been a good month for Al Jazeera America, who according to a new Pew study, covered Syria around the same amount of time as Fox, CNN and MSNBC did. The ratings have been putrid and the network has been getting scooped by another international outlet which is also trying to get more carriage in America but is a little more quiet about it: CCTV.
The Chinese state-owned news network got exclusive footage from inside Westgate Mall as the terror attacks were occuring in Kenya and also got an exclusive interview with President Assad after Syria agreed to cooperate with the US and Russia with getting rid of chemical weapons. If Al-Jazeera isn't covering news any differently from the 3 mainstays and doesn't get any major scoops internationally, which is supposed to be their strong suit then how can they expect to be desired? CCTV proved this week that they deserve a chance in American homes just as much as Al-Jazeera does.
Larry King will be subbing for Keith Olbermann on his ESPN show while Olbermann covers the MLB playoffs on TBS. Is this an audition for something bigger for King? Could King eventually get his own monthly interview show on the four-letter network?
If I was ESPN, I would embrace bringing on former cable news stars to the network to talk sports in a similar format as cable news. As toxic as cable news may seem, you can't doubt how entertaining it is. Olbermann's new show is basically a sports version of his old MSNBC "Countdown" show and it's made sports talk way more high-brow than I'm used to which I really like especially after having my brain fried from watching "First Take" earlier in the day.
EVEN MORE SPORTS TIDBITS
The Brooklyn Nets made an interesting move, hiring their own writer Lenn Robbins to cover the team for their website and the Barclays Center website. Robbins will also cover the Islanders, college basketball and boxing at the arena and he will file video reports to the Barclays Center TV Network. I think it's really cool how sports organizations are starting to invest in their own journalist outfits. It brings the fans more behind the scenes access and as long as it has editorial independence, provides fans with another great outlet for analysis.
Kevin Durant called out Dwayne Wade in an interview this week saying he wasn't a Top 10 player in the league. KD was interviewed on Tuesday by many different traditional media outlets including ESPN and NBC Sports Network but surprisingly that outburst which everyone was talking about came from a online video interview KD did with Cinesport.com. It's really cool that a digital media outlet and NOT ESPN or any of the traditional outlets is driving sports conversation. Hopefully, this is the future of sports media. Too often, sports dialogue centers around what ESPN is talking about.
I WILL BE INTERVIEWING THE PERSON WHO CONDUCTED THE INTERVIEW, NOAH COSLOV ON MONDAY AT 4PM ON WMUCSPORTS.WORDPRESS.COM.
AND SOME MORE TIDBITS
TruTV has announced that it will no longer be broadcasting live court cases to move towards more reality TV. HLN has also announced that it will start to move towards more health, wellness and cooking shows in the long term basically becoming a 24-7 "Today Show"/"Good Morning America". I think there is room for both formats to exist on TV, but if it ain't broke don't fix it! HLN has gotten some of it's highest ratings from covering court cases like George Zimmerman, Casey Anthony and Jodi Arias wall-to-wall. Why change a programming strategy when it works? Doesn't make sense to me.
Now this change which HLN wants to make won't happen overnight but I wouldn't be surprised if HLN has changed direction by this time next year. If that's what they want to do then so be it, but someone else will be waiting to pick up the pieces right away. I would hedge early bets on NBC, who wouldn't mind turning CNBC's primetime schedule into a mini-Court TV. If they weren't getting rid of G4 they could've used that space as well. ABC also probably wouldn't mind putting that type of programming on it's new network, Fusion, because it would be another way for it to differentiate itself.